Showing 60 posts tagged celebs
A

ngelina Jolie's Self-portraits with a Hasselblad

Angelina Jolie is an Oscar-winning actress who has become popular by taking on the title role in the "Lara Croft" series of blockbuster movies. Off-screen, Jolie has become prominently involved in international charity projects, especially those involving refugees. She often appears on many "most beautiful women" lists, and she has a personal life that is avidly covered by the tabloid press.

Here are interesting photos of Angelina Jolie with a Hasselblad from her photoshoot taken by Alexei Hay for the Marie Claire magazine in January 2012.
Bonus: Angelina Jolie with a large format bellows camera
F

amous Photographs turned into arm's Length self-portraits

Self-portraits snapped with an outstretched arm can be seen everywhere these days, from profile pictures on Facebook to filtered shots on Instagram. Among iconic historical photos? Not so much.

However, Cape Town, South Africa-based newspaper Cape Times has launched a brilliant new advertising campaign that imagines what those photos were look like if they had been captured with arm's-length "selfies".

Created by advertising agency Lowe Cape Town, the ads show four famous photos Photoshopped to look like they were captured with a hand-held camera by one of the subjects.

The photograph above is a remaining of the 1945 image V-J Day in Times Square.

A portrait of Winston Churchill resting on a bench by LIFE magazine photographer Hans Wild:
A photograph of South African social rights activist Desmond Tutu:

A picture of Prince William and Kate sharing a kiss on a balcony on their wedding day:

The images are a pretty neat way of making the point, "You can't get any closer to the news."
(via Ads of the World via Lost At E Minor)
P.S. On a related note, we recently came across this updated version of Dutch painter Johannes Vermeer's Girl with a Pearl Earring, turned into a selfie by Mitchell Grafton:

B

ehind the scenes on set of Pulp Fiction
Many of us are Tarantino fans and Pulp Fiction is one his best works. Check out these behind the scene photos from Pulp Fiction where you can see Bruce Willis, Quetin Tarantino, Uma Thurman and John Travolta.
W

restling Legends Minimalist Series
The Wrestling Legends Minimalist Series was first launched by Bernie 'BAM' Gross. After much demand, the NY artist and designer has expanded the concept from mini posters to a full array of goods to choose from. Not only are there larger 18×24″ screenprints that serve as limited edition versions of his original prints, but tshirts and accessories are now available as well. All items are now available at the BAMitsBernie Etsy Shop.
D

igital Illustrations by Sam Spratt
Sam Spratt is a New York-based artist who was the first-ever staffed illustrator for Gawker Media.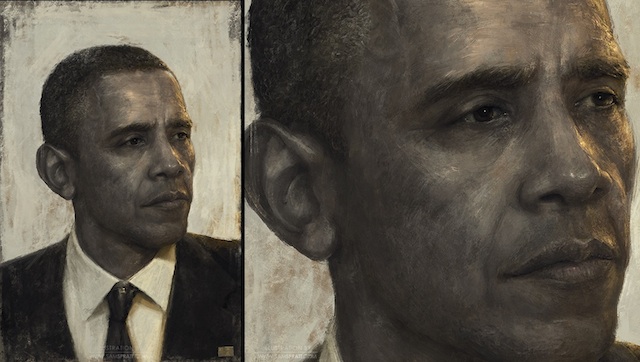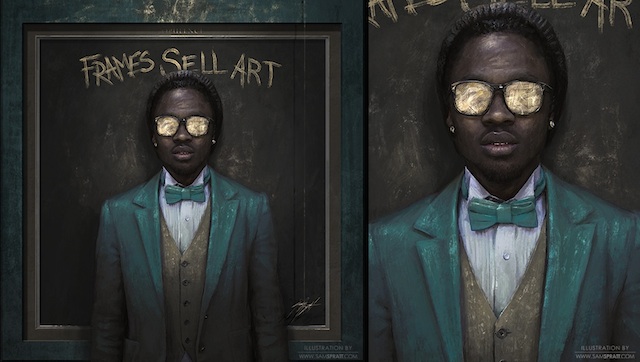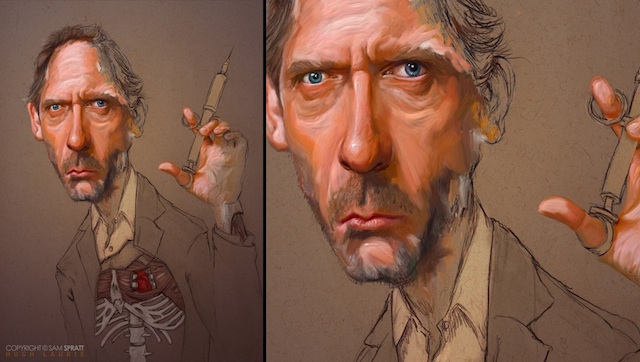 The American drama series Mad Men is a multi award-winning story, easy-on-the eye lead character Don Draper and fantastic fashion. But that's not the point of this post.
The interiors are amaizingly created and dressed; and although the show is set in 1960s New York, these sets provide us tones of good taste inspiration for interiors today. So, make yourself a martini, put your cigarette on, get comfortable to enjoy the Mad Men interiors that we love:
Don and Betty Draper's kitchen. Ok, the dark cabinetry and the patterned wallpaper might be bringing it for a kitchen design today but the iconic rotary telephone now available in a rainbow of colours, the chrome toaster and cafe style curtains are all retro touches still favoured today. The peninsula counter was very popular at this time and is still a favourite in American kitchens.
The Draper's living room features mid century classics that could easily fit into a living room today. That huge sectional sofa would look seriously stylish in a large contemporary living space. The classically styled sideboard has been replicated and reproduced ever since and still remains a model in traditional and contemporary interiors.
The pale blue velvet headboard in the Draper's bedroom is so luxurious and glamourous and. To bring it up to date you could pair it with crisp white linens and French mirrored bedside tables. The lampshades are also a touch of luxury and good taste on the room. Pure luxury.
Fifty years on and the furniture in the Sterling Cooper offices still look seriously stylish. The clean contemporary lines of these sofas and chairs are hugely popular today. Don Draper's desk, on the right, features a black vintage table lamp that is an inspiration for a Portuguese lighting company Mad Men inspired: Delightfull. This Stanley floor lamps is just like the one you see on that famous desk of Don.
Roger Sterling's minimalist all-white office pairs the now-classic Saarinen Tulip table with Artemide Nesso table lamp in a space that could easily be mistaken for the trendy Manhattan office of any top executive today, if it weren't for the black rotary dial telephone giving away it's age. These pieces are truly timeless and will add a classic designer touch to any space. We love it!
So, what do you think? Do you love this show as much as we do? What do you think of these interiors? Luckily, Don Draper, John Sterling and company are heading for the 6th season of Mad Men, bringing back the good old days of pure and fantastic design.
More at www.nydesignagenda.com
Loading next page
Hang on tight while we grab the next page