Showing 98 posts tagged art
H

igh Speed Photo Series of liquids and Stuff Flying Through the Air

You don't have to be high-brow to put together a creative photo series; you don't even need to travel the deserts of Tunisia. Sometimes, all you need is a container full of something, the willingness to toss it in the air, and the skill to capture the result. That's what Belgium-based photographer Manon Wethly has done, shooting various airborne containers filled with stuff and uploading the resulting pictures toher Instagram account.

Though the subject is, by definition, quite simple, it's impressive how unique each photo manages to be. All manner of beverages and powders of different colors and consistencies are seen flying out of any given container. Coffee in to-go cups, wine in wine glasses, milk in juice glasses, and flower in bowls all become airborne when they get around Wethly.

Though she experiments with larger cameras and different backgrounds, the majority of the photos are taken with her iPhone against a clear blue or partly cloudy sky. The diversity of the images comes from the direction the container is thrown, the way it's spinning, and the color of the stuff flying out of it:
Speaking to Junk Culture, Wethly explains:
It is absolutely fascinating to see what kind of shape an object or liquid gets when it is 'flying.' Clicking at exact the right second most often brings the most spectacular and surprising results.
To see more airborne beverages, powders, and other objects, head over to Wethly's blog or follow her on Instagram.
(via Colossal)
P

ortrait of Kids Around the World Posing with their favorite toys

This portrait is of a little boy named Lucas who lives in Sydney, Australia. Like many children around the world, Lucas enjoys playing with toys, particularly his set of miniature trains and wooden railroad tracks.

Like many photographers around the world, Gabriele Galimberti enjoys traveling. During an 18 month span of travels, Galimberti visited and photographed children in a long list of countries around the world with each child posing with his or her favorite toys. Lucas was one of the kids Galimberti visited for his project, which is titled "Toy Stories."

For each of the images, Galimberti played with the children and their toys for a short time, helped them arrange the toys neatly on the ground, and then had the kids post for a portrait. Through the many portrait sessions, Galimberti discovered that children around the world have similarities and differences. While all enjoy playing and having fun, the economic status of the children apparently has a big influence on the children's personalities.

The wealthiest children were more possessive of their belongings, refusing to let Galimberti touch the toys at first. Building rapport with those kids took longer. The poorer children were much more receptive to Galimberti and were more generous with their fewer belongings. In the poorest countries, children often had very few toys, and therefore spent most of their time outdoors with friends.

Galimberti's portraits are very revealing of the children's worlds — their personalities, economic statuses, families, interests, personalities, and countries:
You can find the entire set of Toy Stories photographs over on Galimberti's website.
A

ir Drive, Old cars transformed into flying cars
In the photo series "Air Drive," old cars are reborn as retro-futuristic flying cars thanks to digital trickery by French photographer Renaud Marion.
via Wired
G

oogle Street Scene

You can always rely on the internet to be a complicit and worthy aide in your daily mission to procrastinate; whether it's Lance Armstrong singing Creep orsartorial hounds, there's enough fresh madness to make every day as thoroughly unproductive as the last. Those on the lookout for further distraction will surely admire the efforts of serial-map-blogger Tre Baker; the founder of Close to the Borderline – a blog that compiles images of locations divided by, well, borders – has introduced a plenitude of pop culture to his map obsession, with Google Street Scene.

Less than a week old, Google Street Scene – the latest in a long line of Street View-influenced art and culture projects – has already been kicking up somewhat of an international online storm; no-less than Time picking it out as their Tumblr of the Week. The premise is, as all good ideas are, painfully simple – the execution not so. Baker has managed to create a series of very authentic Street View-style screen grabs, the twist? They're all scenes from famous movies, brought into the real world through the familiar guise of Google's Street View. Superbly executed, Baker's mash-ups deliver humour, intrigue and menace; the sight of Javier Bardem's cold killer in No Country for Old Mennonchalantly strolling towards you is particularly chilling.

And what's more – if browsing these fanciful delights alone was not gleefully distracting enough, the pop-quiz element adds a whole new level of "I'll leave that till tomorrow", place your bets and click on the Source link below each image – mark yourself honestly and send the results to We Heart Towers (prizes TBC).

Still catching his breath from a bracing few days, we caught up with Tre to find out more about him, his passion for maps, and the Street Scene lightbulb moment…
So you just launched the Tumblr last Wednesday, and already things are blowing up for you – did you expect anything like this level of exposure?
I absolutely did not expect Google Street Scene to receive this much attention. This is the third or fourth site like this I've started, and I fully expected it to remain as obscure as the other ones. I'm happy people are getting a kick out of it.
One of your other sites, Close to the Borderline, tracks an obsession that personally fascinates me too – that of locations crossed by international and state borders – how long have you been backpacking via Google Street View, when did the attraction begin and when was the Google Street Scene lightbulb moment?
I've been a fan of maps and cartography since I was a kid. The first time I ever got to play with Google Maps was when I worked at a talk radio station. We'd get a call from some place like Calvert City, Ky., and I had nothing better to do while screening calls than to dive in and take a look around the city where some particular caller was from. I'm fascinated with how everything pretty much looks the same on Google Street View, the newer high-def ones excluded. You can "drive" down Pennsylvania Ave in Washington DC, and instead of it looking like what you see in the movies, it looks much like the same old drab street you'd see from the back of a cab.
So international borderlines, film scenes, the house you grew up in… they all come off with the same treatment. On Google Street View, the pictures are all going to be from that weird angle with lines and data and copyright information blending into the background. The same gloves are used. This week, a co-worker showed me one of his discoveries: his grandmother. She's been gone for awhile now, and yet, there she is on Google Street View, a blurry figure tending to her garden some time in August 2007. It's strange enough to hear what you sound like played back on a recording or what you look like in a group picture. Imagine how disorienting it is to see yourself, or a loved one, walking down the street, unaware of your picture being taken from the point-of-view of some stranger's car.
So taking something as familiar as the opening chase scene on Princes Street from Trainspotting and turning it into an incident that's casually observed – like an apple farm in Washington State – that's pretty cool, I guess.
Can you tell us a little about yourself – what do you do for a day job, for example?
My day job is as an online editor for Arkansas Business Publishing Group. We've got a weekly business newspaper that's our flagship and several niche publications that appear on InArkansas.com. It should also be said that I create and post my Google Street Scenes from my home, off the clock. *cough*
You clearly know a thing or two about cinema – what's your favourite film, and scene within it?
I wouldn't consider myself a cinephile. I've got two children, ages 3 and 5, so I average about one movie in the theatre a year. Any others on DVD or cable are usually split up in parts. Right now, I'm just trying to work my way through The Wire series. Please, no spoilers.
My traditional answer though to what's my favorite movie is GoodFellas. The "May 11, 1980″ montage is one of my favorite sequences. There's probably something in there that would make for good Google Street Scene material too.
What makes a good Google Street Scene?
Finding a good movie scene to turn into a Street View; there's a few tricks. First and foremost, it has to look like something the Google cameras would've captured. That crosses off a lot of things – night scenes, alleyways, parking lots. You also have to keep in mind that your average cameraman is six feet tall while the Google camera is perched up about 10-12 feet in the air. So even some street shots have to be eliminated only because they're too much at eye level.
What's next for Tre Baker?
What's next? Well, I'm moving to a new desk at work that's next to a window, so I'm pretty pleased about that. It'll be nice to watch street scenes in real life for a change.
E

ast L.A street and people photography by George Bojorquez

East L.A Street and People Photography by Gregory Bojorquez: Gregory Bojorquez has been photographing the people and places within East L.A for years. Whether capturing women in Hollywood, his hot lady friends, crime, or musicians, he keeps it raw and in-your-face. Via PsyCreator
S

truggle to right oneself; Falling selfportrait 

"We are a visual culture wherein photography has become an exceedingly powerful form of communication Moreover, the development of digital technologies in the past ten tears has wiped traditional artistic boundaries away." – Kerry Skarbakka
P

hotographer Recreates his dreams as surreal photographs

Some people use dream journals to record and remember their imaginary nighttime escapades. Israel-based photographer Ronen Goldman uses photographs. Whenever he has a strange dream that he'd like to document, he goes out and recreates that dream as a surreal photograph. The project is titled "Surrealistic Pillow".

For the past six years I have been recreating my dreams through photos. Each photo takes weeks and even months of preparation from dreaming it, writing down the main elements, planning, shooting and post production.
I don't always fully understand the meaning of these images- much like dreams they sometimes reveal themselves only months after being created.

All elements of all the images were actually shot on location on the same day and combined together.
You can find the entire series over on his website here.
D

igital Illustrations by Sam Spratt
Sam Spratt is a New York-based artist who was the first-ever staffed illustrator for Gawker Media.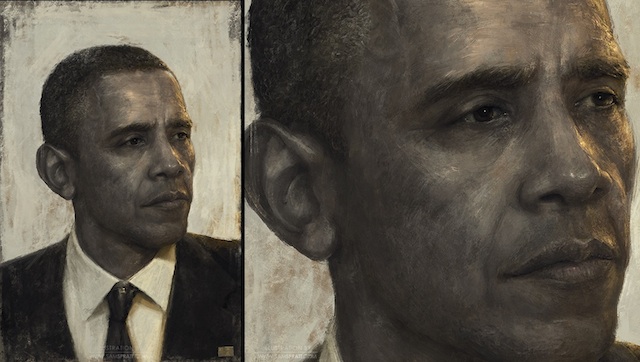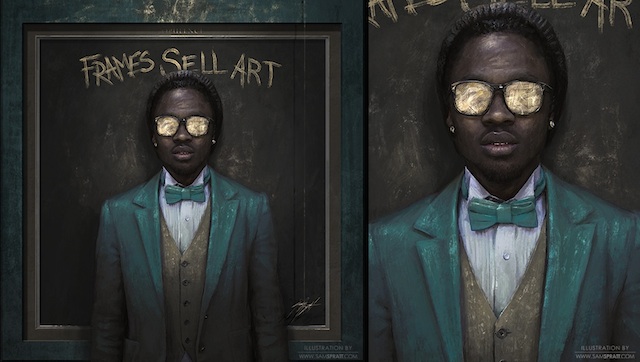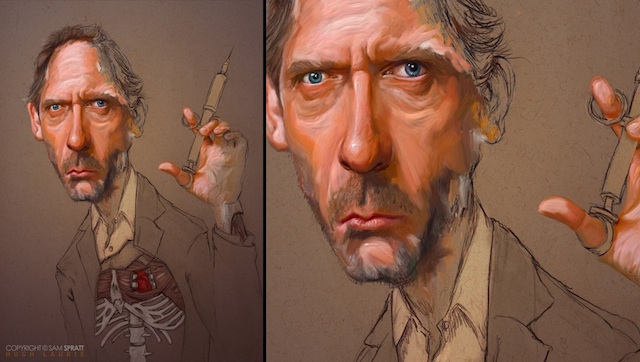 Loading next page
Hang on tight while we grab the next page